Start
A New Nevada
Company
Change
Your Registered
Agent
Register
An Out-Of-State
Company
Reinstate
Default/Revoked
Company
Lots of Our Current Customers Have a Message for You....

Thank you so much. I submitted my payment, went outside, and before I was done watering my yard you sent an email saying I was ready to go! Nice work!!
- P. Jackson

Thank you for your prompt response. I have printed off the form and am mailing it to you with our check. Your fee is $130 less than we have been paying. S LLC is our holding company and really doesn't do much business except hold the shares of our other company. The last few years I have filed and paid on line with the State of Nevada so really other than emailing me a reminder to do the filing the other agent did nothing. I am very happy to have your company as our new agent. Have a great day.
- D. Hansen

Dear Polly, Thank you so much for the sympathy card for my mother's passing. That was a nice surprise and very thoughtful of you. And thanks, as always for taking care of me as my Registered Agent. One day, I will get my act together and take care of business in a timely manner. Until then, keep holding my hand!! Thanks again,
- S. Young

Polly, Thank you very much for your attention to this important paperwork. I'm very happy that I chose To work with you. I will be submitting paperwork in these days so thank you and I look forward to working further with you. My best,
- Yvonne R
We're often asked how we can offer Premium Nevada Registered Agent Services For An Affordable Rate of $69.95 a year. Quite simply, we can make a good living off what we're charging now.
The better question to ask is: Why are the other guys charging so much?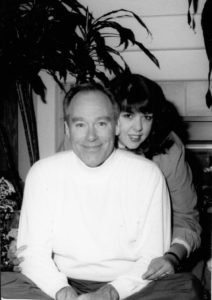 Nevada Registered Agent Services Premium Services For An Affordable Rate
At Nevada Discount Registered Agent, we will provide you with outstanding client services. We will handle any Registered Agent Services of Process efficiently and in a confidential manner. We will do our utmost to assist you in making sure all filing due dates are met. We are happy to answer any questions you have about maintaining your regulatory compliance. Should you have any special services needs, please bring them to our attention and will make every effort to accommodate you.
We do all this and more for only $69.95 per year. We keep our expenses low and therefore we keep our fee low and affordable.
Nevada Discount Registered Agent, Inc. has been providing Full Services as a Nevada Registered Agent Service for 15 plus years. We are a professional team that works to provide you and all of our clients with the extraordinary client services you deserve. We are proud of our company and the work we do for you. We are always ready to help you, any way we can, with your Nevada Registered Agent needs.