Services You Need To Be Successful
Federal Tax Information For New Business Owners
(EIN) Employer Identification Numbers
Separate Business Bank Account
Corporate or LLC Minute Book
Business Identity Theft
Professional Website
Website Forms
Credit Card Processing
Search Engine Optimization for Your Website
Invoicing Software
Accounting Software
Clark County Regulated License Help
CPA or Enrolled Agents
Attorney
Federal Tax Information For New Business Owners
https://www.irs.gov/businesses/small-businesses-self-employed/starting-a-business
Listed below are links to basic federal tax information for people who are starting a business, as well as information to assist in making basic business decisions. The list should not be construed as all-inclusive. Other steps may be appropriate for your specific type of business.
Information about specific industries can be found on the Industries/Professions Web page.
For information regarding state-level requirements for starting and operating a business, please refer to your state's website.
What New Business Owners Need to Know About Federal Taxes
(EIN) Employer Identification Numbers
https://www.irs.gov/businesses/small-businesses-self-employed/employer-id-numbers
An Employer Identification Number (EIN) is also known as a Federal Tax Identification Number, and is used to identify a business entity. Generally, businesses need an EIN. You may apply for an EIN in various ways, and now you may apply online. This is a free service offered by the Internal Revenue Service and you can get your EIN immediately. You must check with your state to make sure you need a state number or charter.
Check out our Interview-style online EIN application. No need to file a Form SS-4! We ask you the questions and you give us the answers. The application includes embedded help topics and hyperlinked keywords and definitions so separate instructions aren't needed. After all validations are done you will get your EIN immediately upon completion. You can then download, save, and print your confirmation notice. It's fast, free, and user-friendly!
All EIN applications (mail, fax, electronic) must disclose the name and Taxpayer Identification Number (SSN, ITIN, or EIN) of the true principal officer, general partner, grantor, owner or trustor. This individual or entity, which the IRS will call the "responsible party," controls, manages, or directs the applicant entity and the disposition of its funds and assets. Unless the applicant is a government entity, the responsible party must be an individual (i.e., a natural person), not an entity.
Filing for Tax Exempt Status?
It's best to be sure your organization is formed legally before you apply for an EIN. Nearly all organizations are subject to automatic revocation of their tax-exempt status if they fail to file a required return or notice for three consecutive years. When you apply for an EIN, we presume you're legally formed and the clock starts running on this three-year period.
Change of Ownership or Structure
Generally, businesses need a new EIN when their ownership or structure has changed. Refer to "Do You Need a New EIN?" to determine if this applies to your business.
Verify Your EIN
If you want to verify your EIN, see the Lost or Misplaced Your EIN page for instructions.
Daily Limitation of an Employer Identification Number
Effective May 21, 2012, to ensure fair and equitable treatment for all taxpayers, the Internal Revenue Service will limit Employer Identification Number (EIN) issuance to one per responsible party per day. This limitation is applicable to all requests for EINs whether online or by fax or mail. We apologize for any inconvenience this may cause.
Separate Business Bank Account
You should always present to your clients and prospects a professional image. Therefore, having a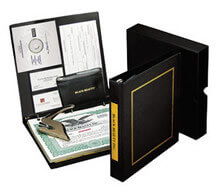 separate bank account for your business is important. Let's take a look at some additional reasons.
The U.S. Internal Revenue Service (IRS) is very insistent about you being able to show them that your business is a real business and not a hobby business. In order to show this, you should have a separate bank account for your business, business cards, well-kept accounting records, and an up to date Corporate Minute Book.
You must keep your business and personal purchasing and spending separate to make it cleaner and easier for you and your tax preparer at the end of the year.
You must to keep all your expenditure receipts and be able account for all your deposits.
It is our philosophy to provide you with what you need, not with what additional services we might sell you. It is our dedication to and reputation for a superb rating for client service and integrity that has allowed us to grow for over 15 years. Our main focus is on service not sales.
Nevada Discount Registered Agent has been a family owned and operated business since 2001. As many other Nevada companies can attest, you can trust Nevada Discount Registered Agent to handle all of your registered agent and registered office needs!
The Best Business Checking Accounts for Entrepreneurs and Startups
Under Construction
The Best Online Banks
Under Construction
Corporate or LLC Minute Book
Every business entity needs a Corporate Minute Book. It can be formal or informal. Even though you can use a binder from Walmart and make a book up yourself using the Minute Book Samples below, we suggest you buy one from CorpKits. It is much more professional. For more information go to: https://nevadadiscountregisteredagent.com/minute-book-samples/
Business Identity Theft
What Is Business Identity Theft?
Identity thieves don't just target people – they prey on businesses, too. Their schemes vary widely, from the unimaginably complex to the absurdly simple. But in every case, their effects can be devastating to the business involved and its personnel.
Business identity theft is when criminals hijack a business's name to plunder its assets, credit and/or reputation. The crime comes in a variety of forms, from scammers merely impersonating a business to fraudsters filing fraudulent paperwork to take over a company. However it's done, the goal is always the same: To exploit the business for the criminal's financial gain. That can mean purchasing luxury cars or dozens of cell phones on company credit and selling them for a quick profit. It can mean seizing company assets, like a piece of property stashed in a holding company, and transferring it to another business entity, where it's sold to an unsuspecting third party. Or it can be masquerading as your business to exploit your good reputation and defrauding your current or potential customers. Click here for more information.
You're Protected from Business Identity Theft
Lurking In The Shadows Report
Business identity theft is woefully under publicized in America today – even by major civic and private-sector institutions that are intimately aware of its seriousness.
This study by Company Alarm, the nationwide leader in business identity theft protection, sought to document both how much government agencies and private business and organizations know about business identity theft and how much they're educating the public about it. Our findings show what Company Alarm has long suspected: that business identity theft is simply not a priority for leaders in government and business. Click here for the entire report.
Professional Website
Watered Garden Creations
You need a professional website because prospective customers are going to judge your business based on how professional your website looks. Not only does running a website require designing and building, but it needs managing and maintaining.
Watered Garden Creations helps individuals and small businesses build and manage their websites. They build sites on the WordPress platform, using themes and plugins that they can customize as needed for the desired layout and design of the site. They provide ongoing website support and management as well.
They focus on technical support, but can also help with other areas as needed. Here is a list of just a few of the many things they can help you with, building and managing a website, website hosting support, website troubleshooting, email migration, and more.
Whether doing regular backups, updating software, looking for new innovations to help you succeed, they can help with all of it. They offer monthly support and service packages as well as customized packages for your specific business needs.
There are many aspects to running a business and building and designing websites. Watered Garden Creations can take care of your website, while you take care of your business. You don't need to do it all yourself. They can be your virtual solution.
Website Forms
Under Construction
Gravity Forms
Under Construction
WordPress Forms
Not as hard to build with and works great for tracking form fills, etc.
Credit Card Processing Services

Online
Under Construction
Stripe
With the ability to accept multiple types of currencies Stripe could be the processor for you if your company does a lot of international transactions. Stripe offers several application programming interfaces (API) and pre-built tools. It also provides a lot of room for customization and integration with third-party apps to suit your specific business needs.
Best for sophisticated, custom integrations
Great for international sales
Comprehensive payment type support
Face to Face
Under Construction
Square
Best for businesses with low-volume brick-and-mortar sales
Square could be an all-in-one processor for many businesses. Customers who sign up for Square as a payment processor use the company's merchant account and payment gateway. Square has its own POS system that is great. It offers transparent pricing and a host of third-party integrations.
Search Engine Optimization for Your Website
JR Fent Website Search Engine Optimization
You put up a website. Great! Now, is anyone going to find it? Search Engine Optimization (SEO) is necessary for people to find your website as well as increase the traffic to your website. Search engines are machines that catalog and analyze the content on your website and match it with queries from people searching for your business, a product, a service or an answer to a question. JR Fent is very good a Search Engine Optimization (SEO) and his prices are reasonable. Contact: JR Fent at Local Reach Branding 775 241 4133
Invoicing Software
Under Construction
Free Invoice Software for Small Business
Under Construction
Invoice Ninja
Under Construction
Wave Invoicing
Under Construction
Soho Invoice
Under Construction
PayPal Invoicing
Under Construction
Square
Under Construction
Accounting Software
Under Construction
Xero
Under Construction
Fresh Books
Under Construction
Wave Accounting
Under Construction
Zoho Books
Under Construction
Quickbooks
Clark County Regulated License Help
Nathaniel Taylor at The Taylor Consulting Group, Inc. specializes in helping new and current business owners seeking "Regulated Licenses"like Business License, Liquor License, Gaming License, Special Use Permit, or Massage License. If you're starting a new business, or expanding an existing business in Clark County they can help with over 20 years of experience working with local government agencies, and a proven track record of success. Many of their clients rely on them to facilitate a number of complex government issues. Their experience and expertise allows them to cut through much of the red-tape that often exists. They specialize in regulatory compliance, permits, licensing, and conflict mediation. In addition, they devote much of their time to land-use and entitlement matters–obtaining special use permits, variances, waivers, and zone changes for their clients. Over the past decade, they have assisted over 1,000 business owners obtain their government approvals. info@thetaylorconsultinggroup.com (702) 483-7045
CPA or Enrolled Agents
Medows CPA, PLLC is the firm of choice for high net worth individuals, small businesses, self- employed and freelancers within several specialized industries.
https://www.medowscpa.com/
Ira Williams at Bulletproof Tax & Accounting Firm services individuals, small business owners, entrepreneurs, doctors, and professionals
https://www.bulletprooftax.com/
Attorney
Under Construction