CPA Enrolled Agent Services
Every day we are asked by one of our clients questions pertaining to accounting and taxes. We are not experts in that field. Taxes are becoming increasingly complicated, and with all the new rules and regulations from ObamaCare impacting tax returns, mistakes can be costly. You need a professional who is on top of all these changes. We spent a year searching and interviewing CPA enrolled agent services before we found one that we felt comfortable recommending to our clients. Let me introduce you to David Kaslerik and his firm, Incompass Tax, Estate, & Business Solutions.
Incompass Tax, Estate, & Business Solutions
Incompass Tax, Estate & Business Solutions is a forward thinking company that advocates for and provides the highest level of service and value to their clients, peers, and colleagues.
They are a premier tax and financial advocate to individuals, small businesses, and non-profits. They provide high-quality CPA enrolled agent services, including tax preparation, consultation, accounting, estate, and business services that produce the best financial results and protections for their clients.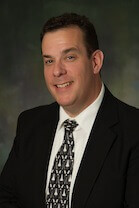 David Kasperik, CPA, CGMA, manages their business entity and individual taxation department. He joined the firm in 2012, adding his twenty years of finance, accounting, and tax preparation experience to their team of professionals.
David spent the first ten years of his public accounting career in medium and large Sacramento, California based CPA firms. During that period, he found that small and micro businesses often did not receive the same level of attention afforded larger businesses and governmental entities due to the tendency to focus most heavily on large fee generating clients. David's passion is to provide those neglected small and micro businesses the same expertise and level of service that large businesses receive.
David is a graduate of California State University, Sacramento with a Bachelor of Science in Business Administration and a concentration in accountancy. As a Certified Public Accountant, David has extensive experience in compliance and financial statement auditing in addition to tax preparation and financial consulting. With his background and professional skills, David is uniquely qualified to provide accounting and compliance services to for-profit, non-profit, individual, corporate, and governmental clients. As a member of the California Society of Certified Public Accountants and the American Institute of Certified Public Accountants and with a designation as a Chartered Global Management Accountant, he stays up-to-date on developing financial and tax issues. All of David's continuing professional education is focused on taxation and small business management, and he regularly provides in-person training for both small business owners and other tax professionals.
Outside of work, David enjoys spending time with his wife of 22 years, their two children, and contributing as a vocalist and instrumentalist to community and church music programs.
CPA Enrolled Agent Services Contact Information:
Incompass Tax, Estate & Business Solutions
4600 Roseville Road, Suite #150
Sacramento CA 95660
916.974.9393
916.974.9399 Fax
David@april15th.com
http://www.april15th.com